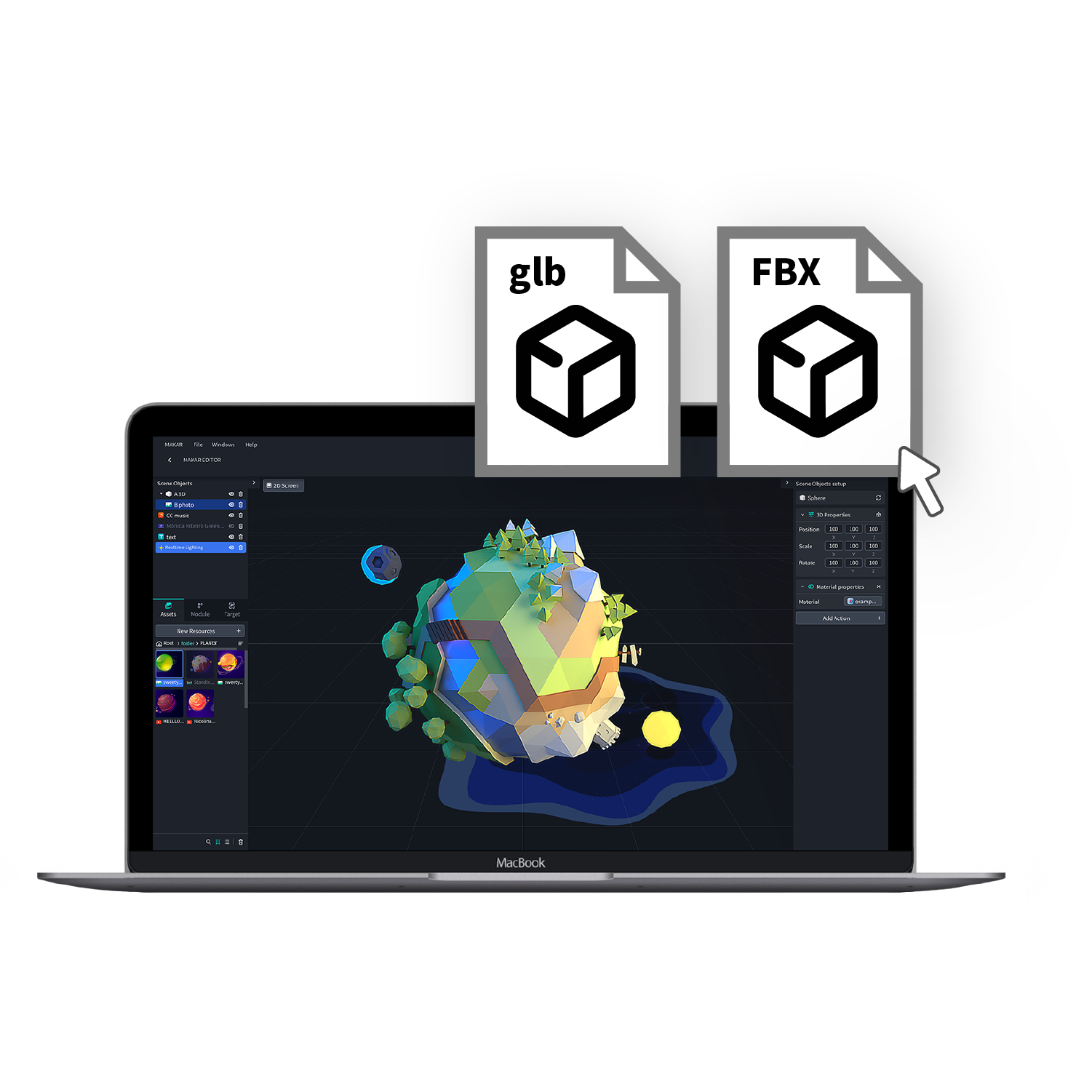 Design or import a 3D model
From the properties panel add Extended Reality. Generate or upload your own XR files (FBX. glb).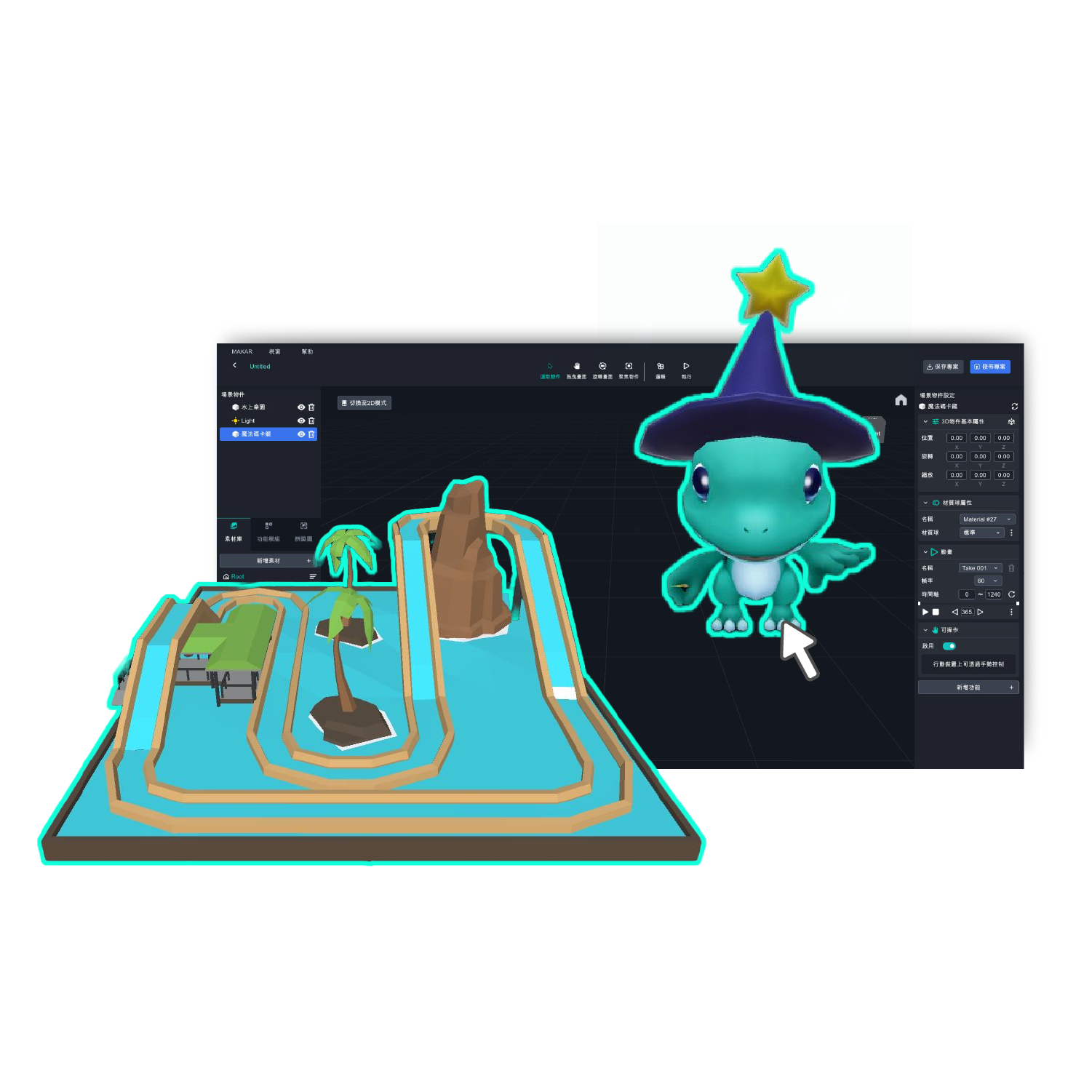 Designing in 3D has never been easier
Import 3D scenes, edit materials, and model 3D objects. Control the outcome of your design work.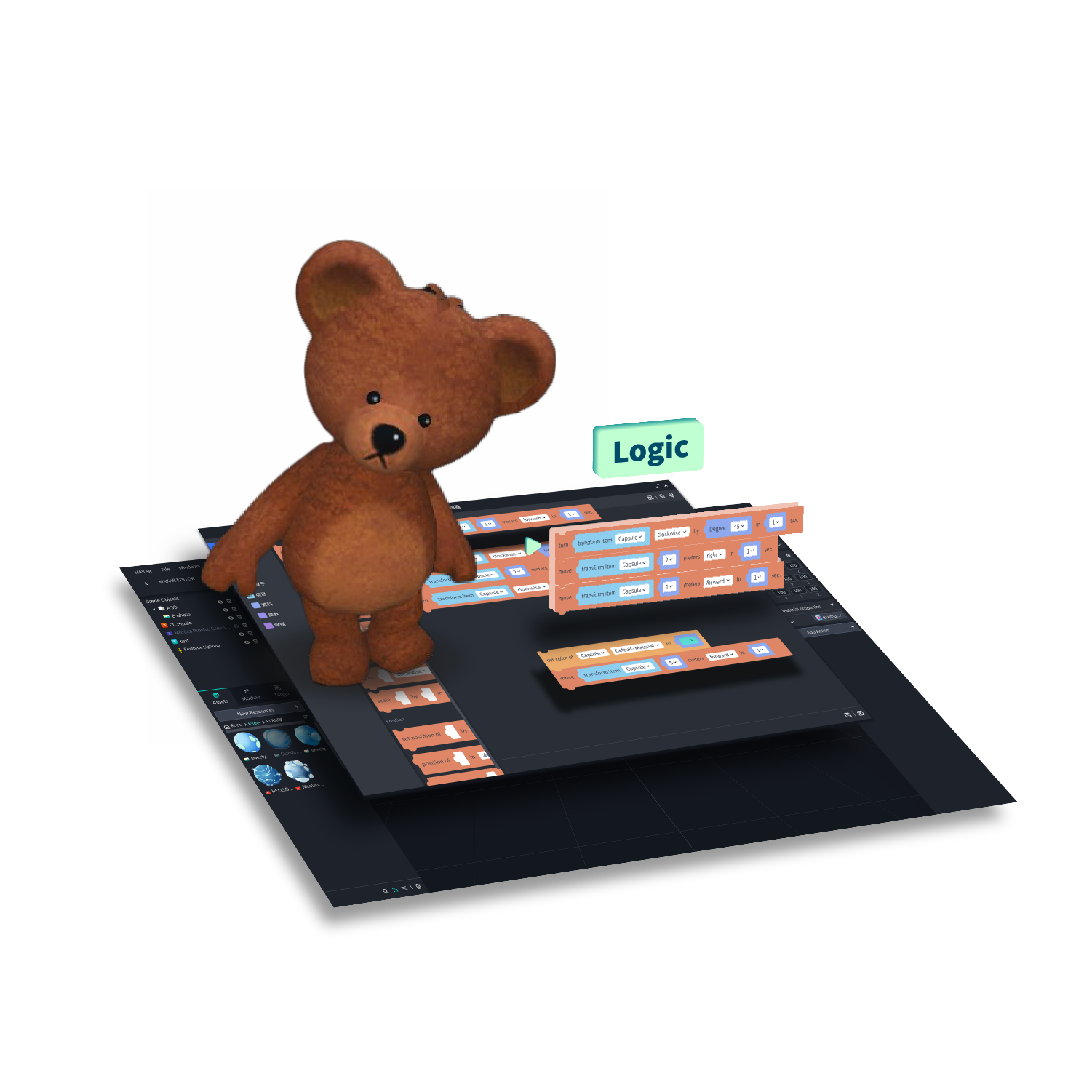 Interactive Experiences & Materials
Enable interactivity on your objects.Control the look of your scene.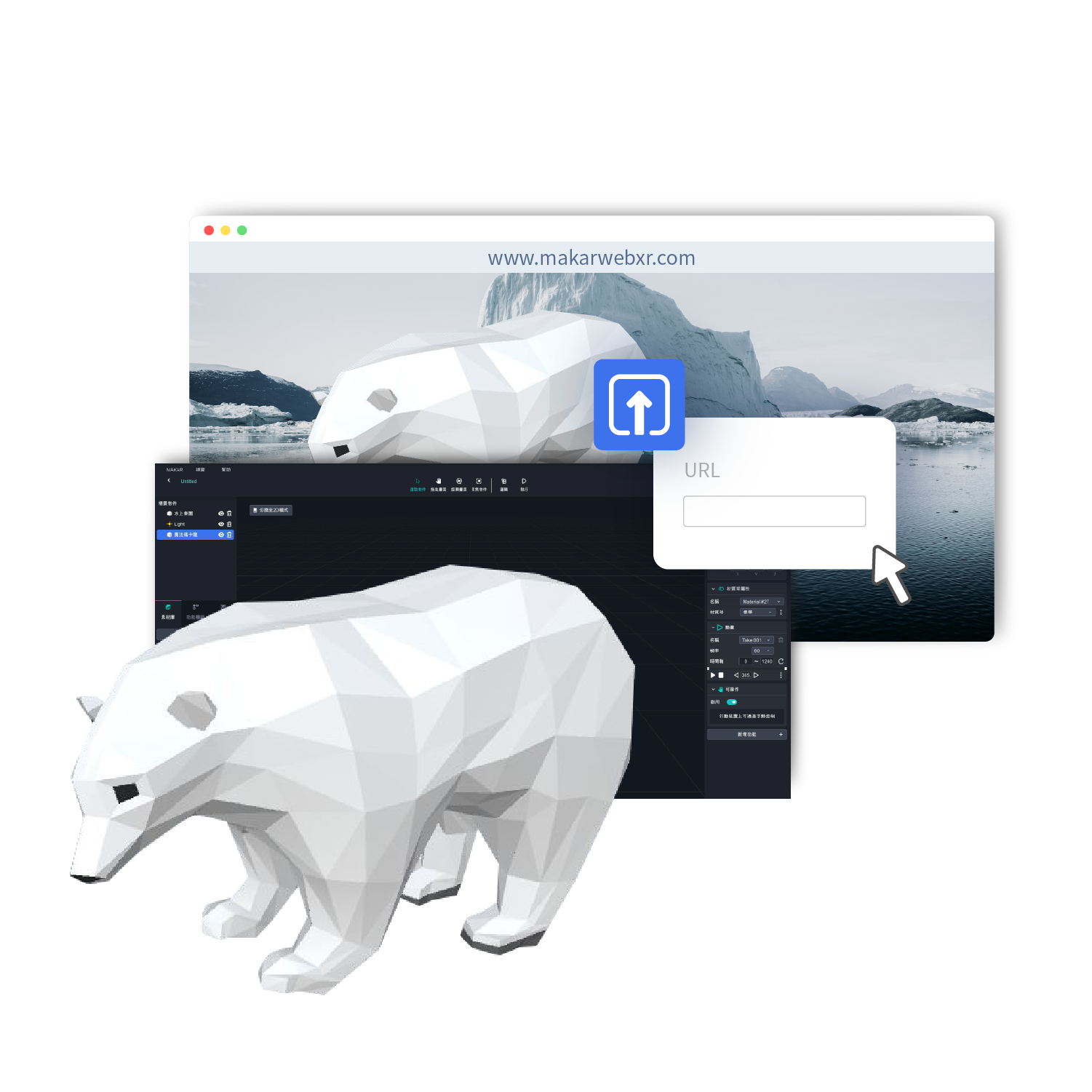 Publish with one click
Advanced users generate a shareable link or embed code for your 3D model with one click. Your model can now be added to most platforms or websites, or shared as a direct link.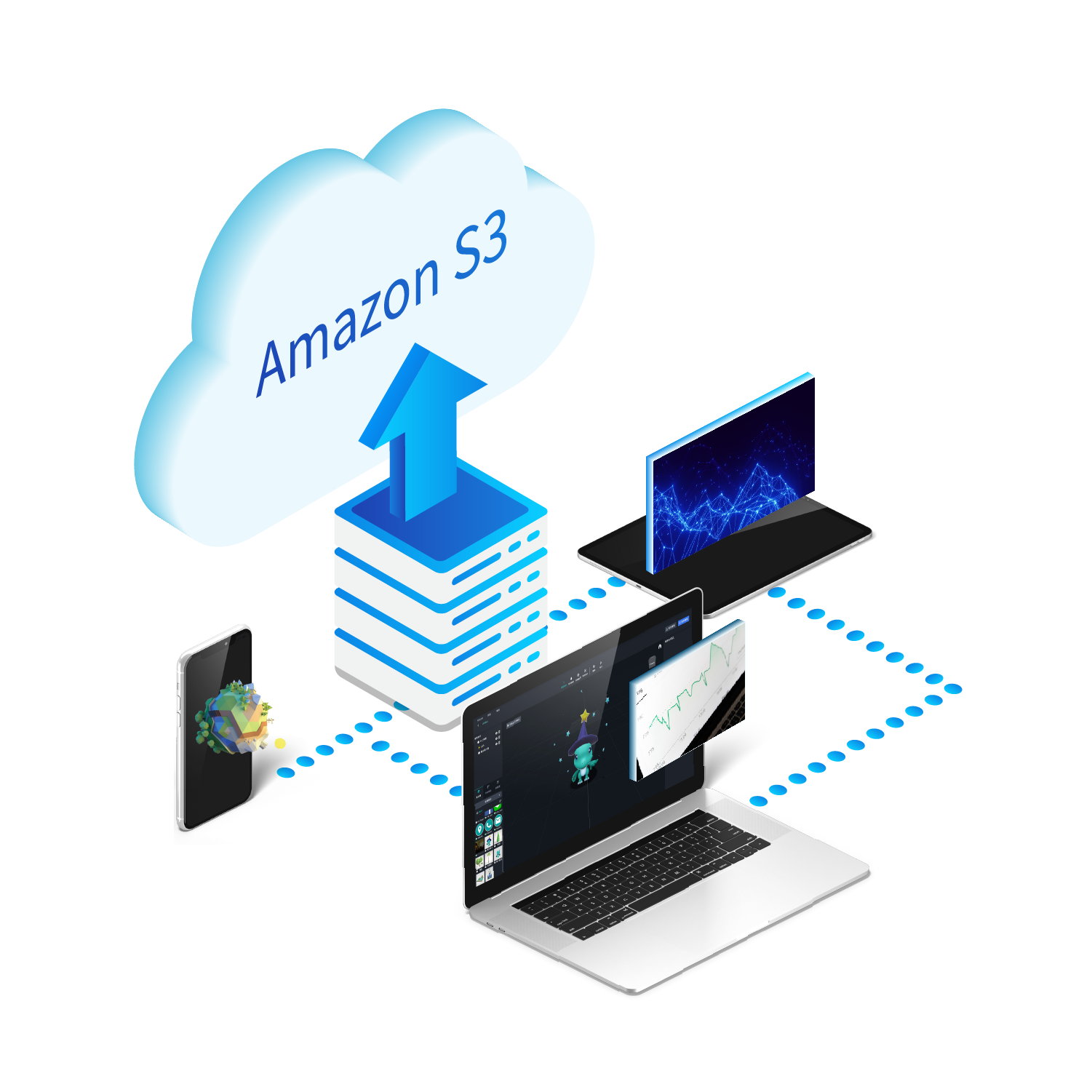 Reliable and secure
By using Amazon S3 cloud service as our back-end storage, the service has an extreme durability.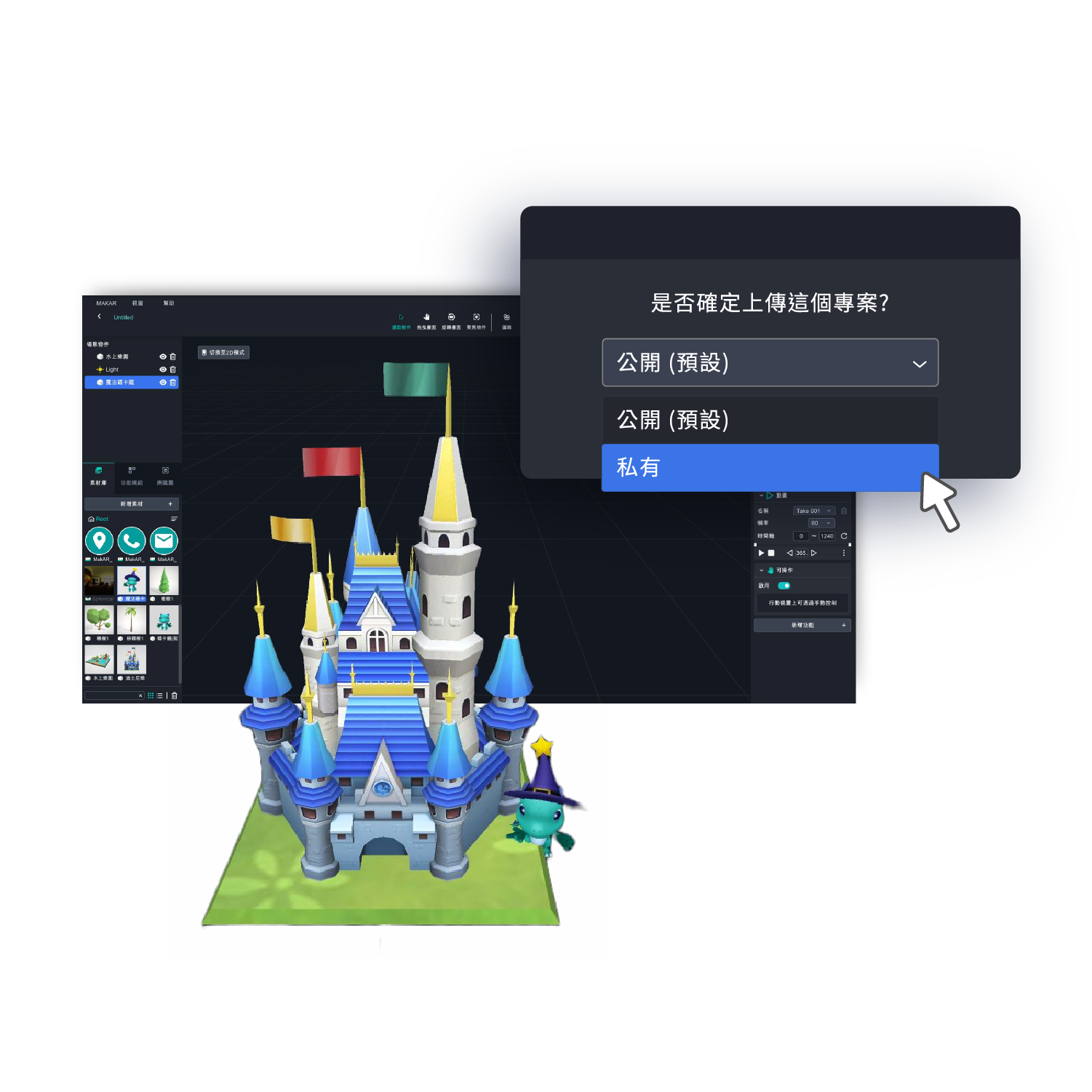 Respecting your privacy
It's up to you to decide whether to keep your 3D web application private, show to your partners or share with the general public.
Free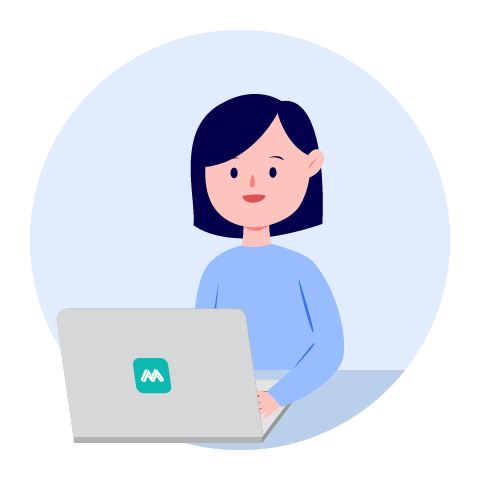 All MAKAR customers get full access to MAKAR network suitable for many applications websites test.
PRO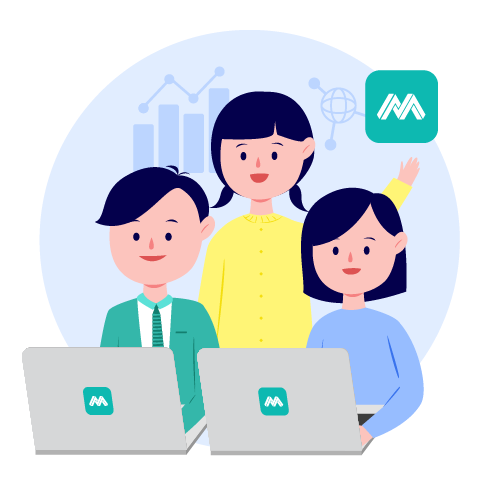 We offer MAKAR Network services based on your case whether it's a studio website, online shop or a huge portal with millions of users. Feel free to contact us to get more information.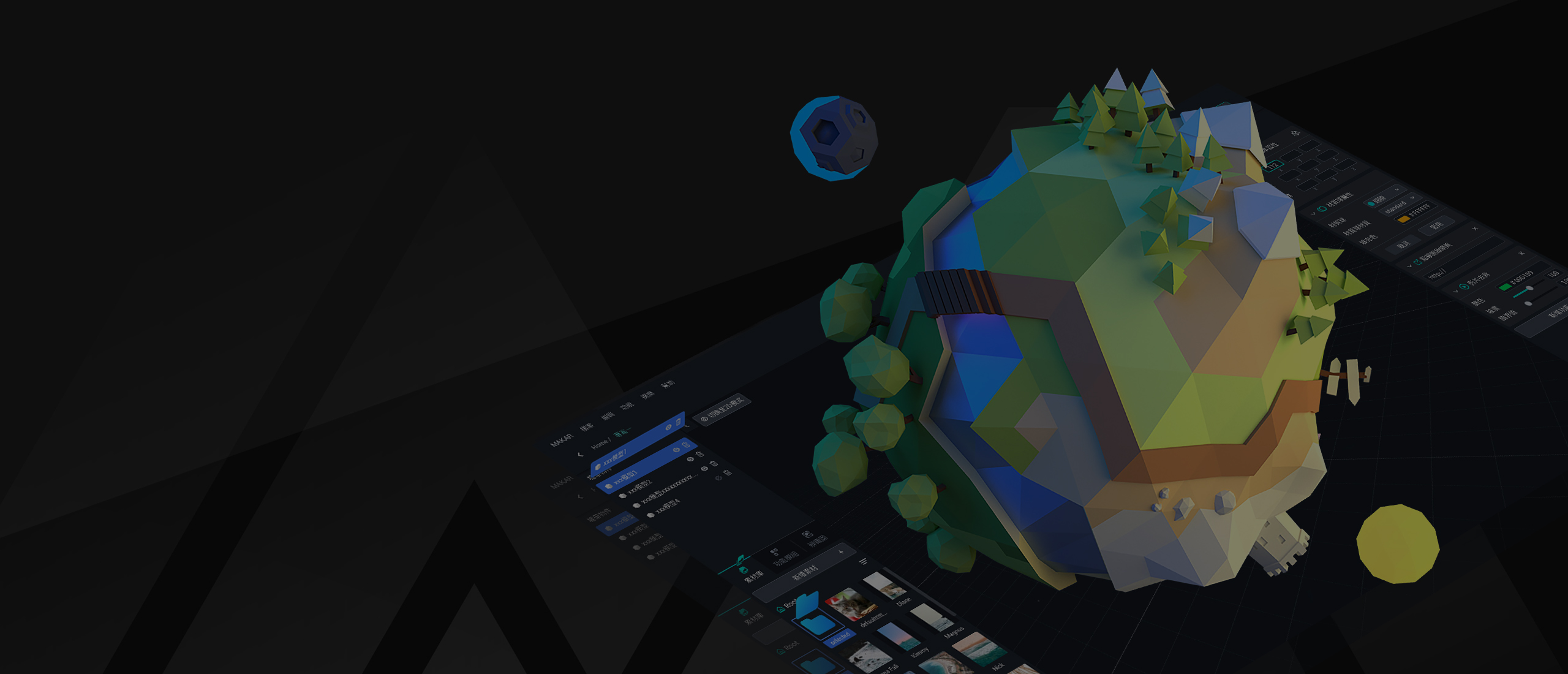 Are you ready to join AR/VR world?
Experience